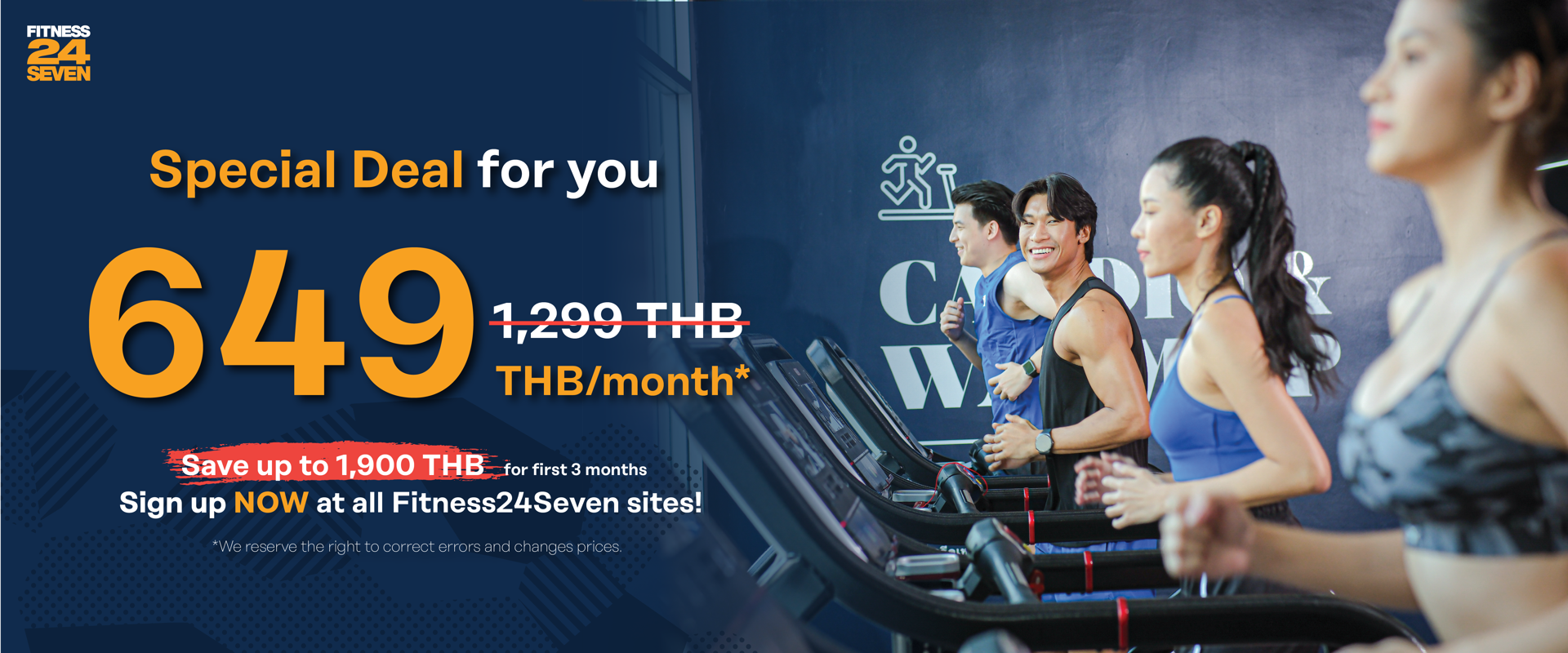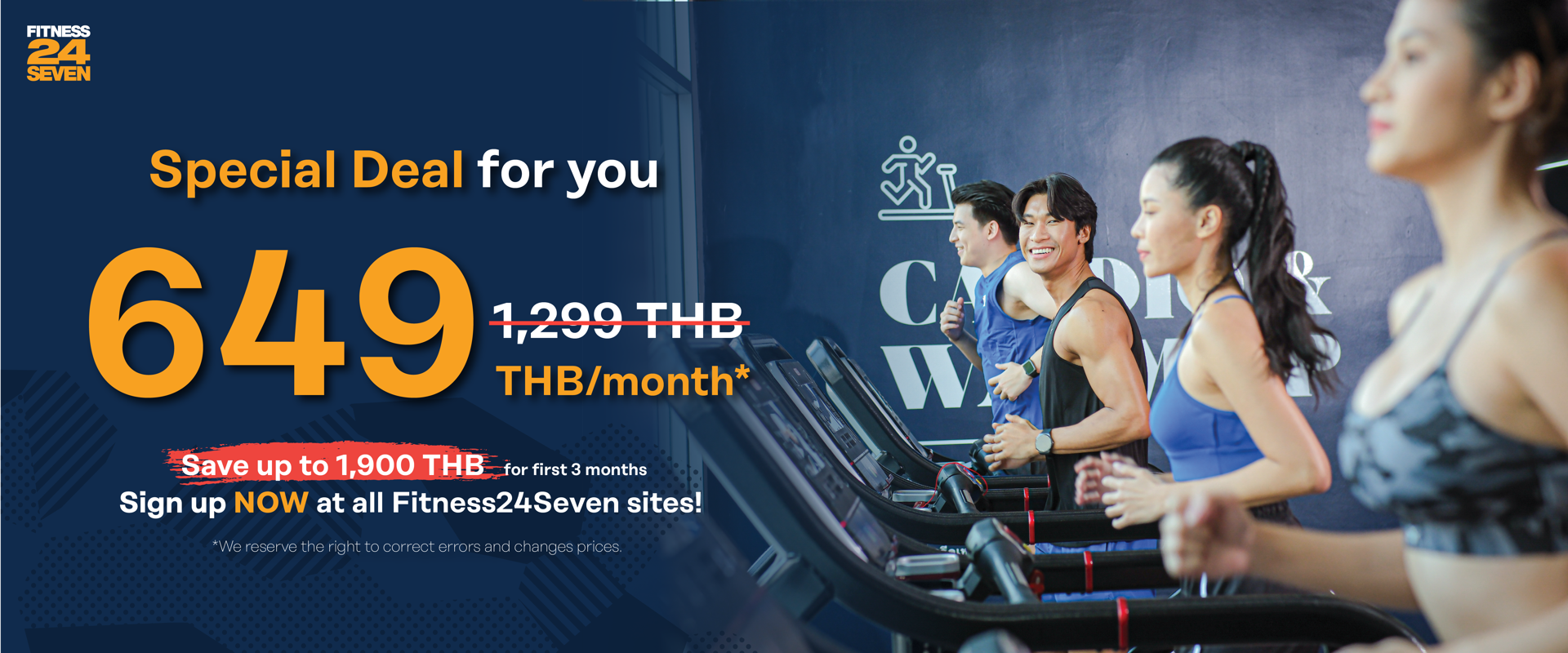 Fitness on your terms
NO STRESS, WE ARE OPEN 24/7

We know that life can be stressful and sometimes you just don't have the time for it all. That's why we offer you high-quality training 24/7 at our gyms, every day of the week, all year round.

A PRICE THAT SUITS EVERYONE

Our belief is that fitness, health and gyms are for everyone, regardless of status or income. Starting from 899 THB/mo. we offer you a smart and affordable membership.

ALL INCLUSIVE MEMBERSHIP

We don't think your location should limit your training. With our membership card, you are given free access to all our gym clubs across the world in Thailand, Sweden, Finland, Norway and Colombia, with just one membership card.

WOMEN'S GYM AREA

Our women's gym area has been very successful for many years. We offer all our female members a women's gym area, separate from our main gym area. Here you can find everything you need for a great workout, fully equipped with cardio machines, weight machines, free weights and a stretching area.