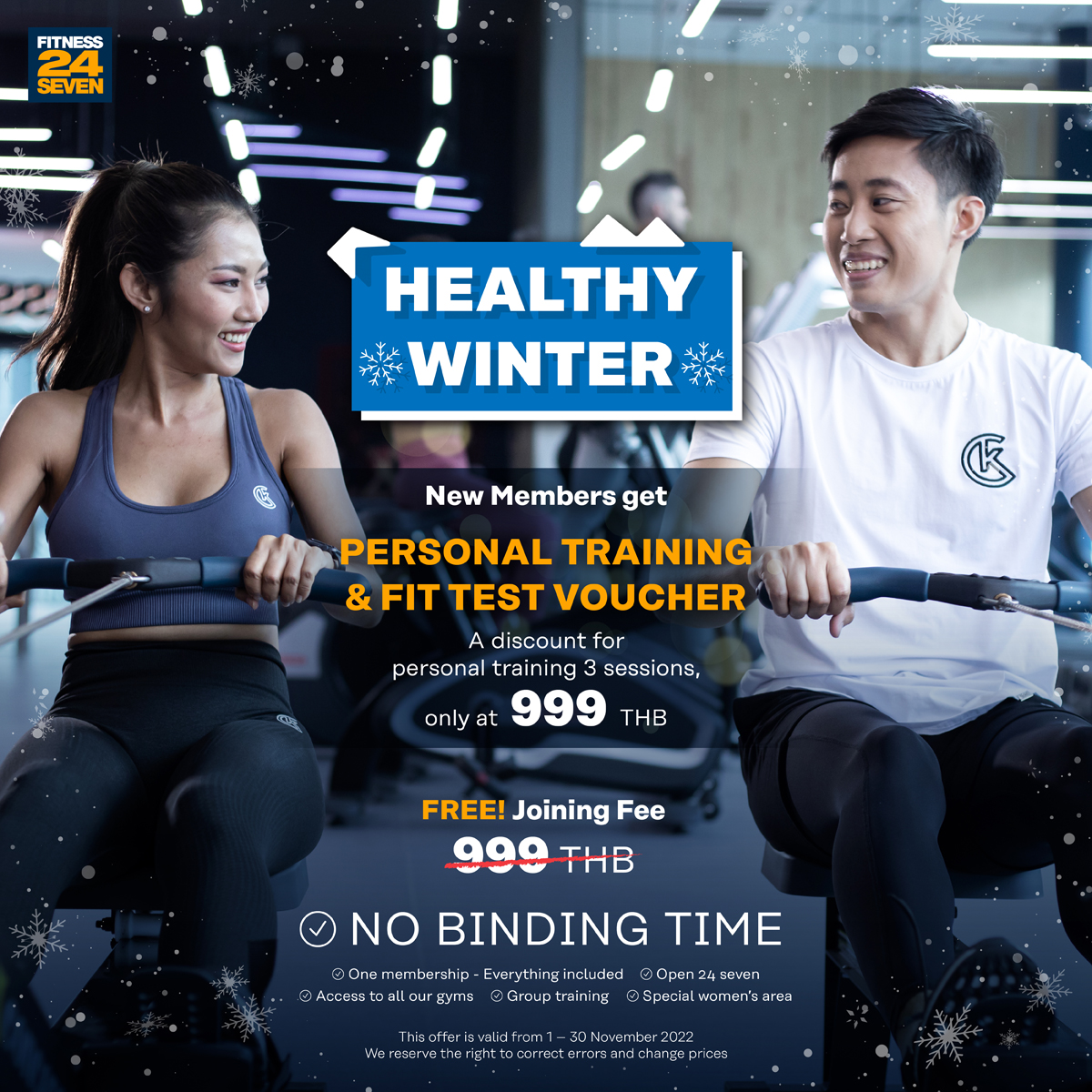 HEALTHY WINTER
Be Cool, Be Fit
❄️❄️❄️
Join us this month, GET Personal Training + Fit Test Voucher which can be used to redeem for Personal Training 3 sessions only 999 THB
Moreover, get FREE Joining Fee 999 THB
Sign up Now at our gym! Today – 30 November 2022.
Promotion Detail:
⭐️ Healthy Winter Promotion is offered you special deals
– Personal Training + Fit Test Voucher which can be used to redeem personal trainer for 3 session only 999 THB (The full price is 2700 THB)
– Get FREE Joining fee 999 THB (one-time payment)
⭐️ The promotion is excluded Access Fee 500 THB
⭐️ This promotion is for NEW member only
⭐️ Membership fee is 899 THB for daytime service and 1299 THB for 24 hours service.
⭐️ This promotion is available to sign up at all Fitness24Seven Thailand Branches
⭐️ No binding time contract
⭐️ Access 24/7 #Fitnessonyourterms
⭐️ 2,000+ group training classes/month
⭐️ Women Gym: special gym area for women
⭐️ Fully equipped fitness machines
⭐️ One card can access 200 branches around the world
For more info, please contact us at:
Inbox: m.me/Fitness24SevenThailand
Tel.: 080-834-5179, 098-716-7894